Contact
Facebook
We have been living in Gran Canaria for a few years now and we would like to show this wonderful island to many people as possible.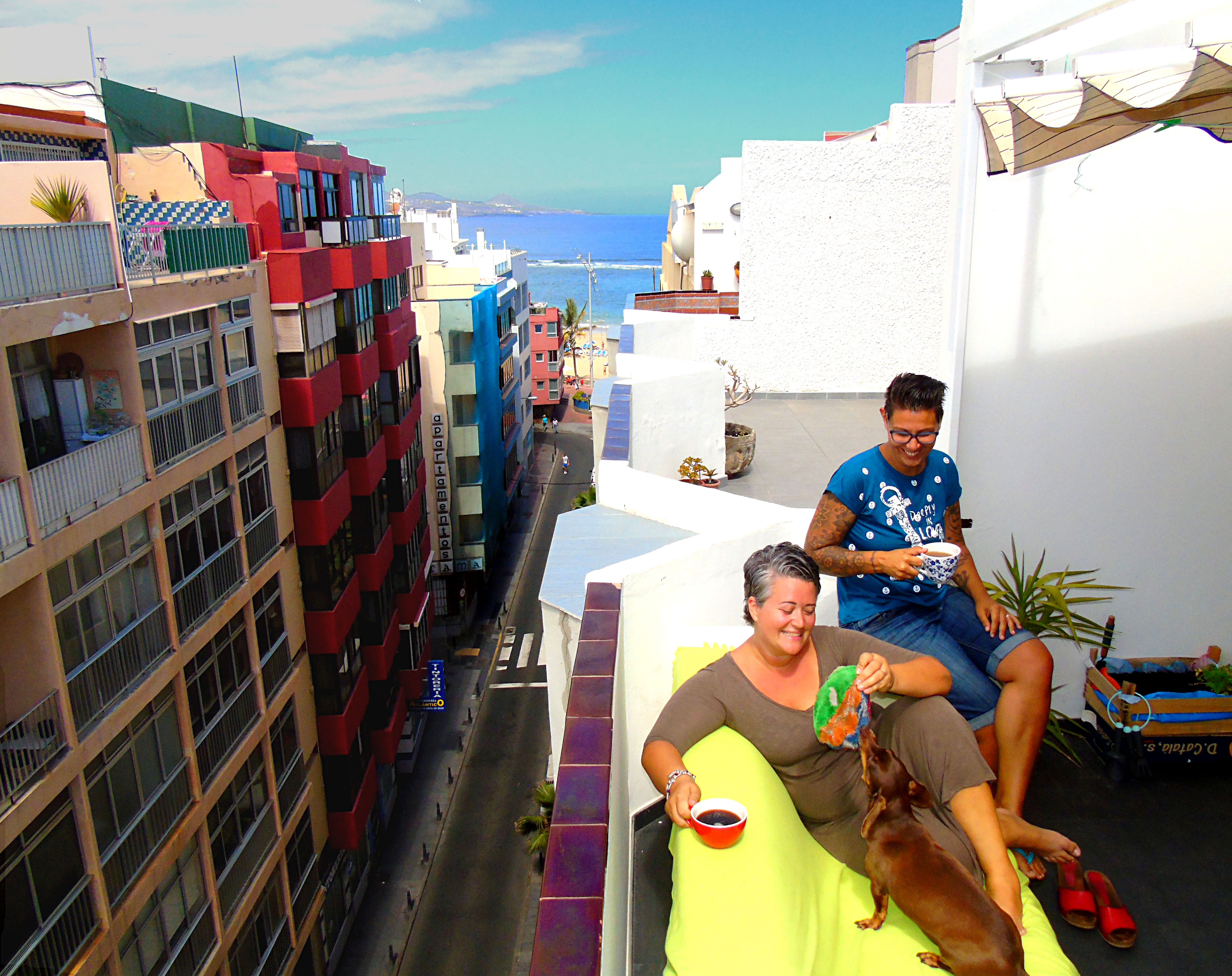 We are managing holiday apartments mostly in Las Palmas de Gran Canaria, but you can find apartments on this site from Salinetas, Firgas and Maspalomas too.
If you need a pick up from the airport (with a licenced driver) or a personal Gran Canaria tour contact us.
Guests about us
"Blanka is a amazing host she pick up us from the airport and lift back for a good price 🙂 She have good tips about Gran Canaria what to see and where to eat . Apartment is clean and in great location next to the beach with lots of restaurants and pubs. We spend 10 amazing days there . highly recommended Thanks !"
Przemyslaw
"With this being my first experience with airbnb, I am overwhelmed with how amazing the process was. Blanka was amazing and accommodated all of our needs, providing me with a lovely welcome and constant help whenever I needed it. The flat is so close to the beach which was a lovely surprise. The flat was comfortable and cute, providing us with everything we needed. I could not have asked for a better host and a better vacation. Thank you Blanka!!!"
Jullian
"La verdad que nuestra experiencia fue muy buena, Blanka es una mujer súper simpática, nos ayudó en todo momento, si necesitamos algo respondía el mensaje inmediatamente, la casa estaba limpia, recogida, está en buena zona, cerca de todo, de la playa, de santa catalina, de mesa y López, del centro comercial el muelle, tienes todo cerca y eso es muy cómodo, la casa tiene de todo lo necesario, yo repetiré!"
Tania
"Blanka was an incredible host! She was very accommodating with our luggage and offered amazing recommendations for food and fun! Stay at this flat!"
Andrea
"First off, this apartment is a great location! Within minutes you can be down to the beach, grabbing a bite to eat, or taking a walk along the coast. It's a lovely apartment that is newly updated and comfortable. We would absolutely stay here again. The best part, though, isn't the amazing location, but the wonderful host. Blanka was so friendly and helpful. She guided us on a personal tour of the island where she highlighted so many great places that we would have never stumbled upon without her. She has a passion for the island and showing others why it is so fantastic. We can not recommend this location and host enough! It was all wonderful!"
Cindy